Industry guidance
From time to time ICPEN may develop industry guidance material that reflects the basic principles of fair trading practices in ICPEN member countries. Industry guidance does not provide a shelter from liability in any ICPEN member country. ICPEN enforcers must assess conduct under their national laws, on a case-by-case basis, and remain free to take action to address any conduct which infringes their national laws, regardless of whether or not it may technically comply with ICPEN industry guidance material.
In June 2020 ICPEN published its Best Practice Principles for Marketing Practices directed towards Children Online.
Children's lives have become increasingly digitized. Activities they once did offline, children can now do online such as watching videos, playing games and searching for information. At the same time, many countries have seen an increase in the amount companies and brands spend on online marketing compared to traditional means of marketing. ICPEN aims to discourage harmful marketing practices directed to children in the online world, and to support businesses in attempting to protect young consumers from harm.
The principles are:
Traders should make clear what is and what is not marketing.
Traders should not use marketing techniques that exploit children's naivety, credulity, or lack of commercial knowledge.
Traders should not engage in the deceptive or harmful collection and use of children's data.
Traders should not market inappropriate products or services online to children.
Standard Terms and Conditions for Consumers in the Digital Economy
In June 2018 ICPEN published its Joint Open Letter to Businesses in the Digital Economy.
Consumers in the digital economy are entitled to know what they are getting and on what basis.
The internet is the number one marketplace where consumers and traders come together, doing away with national borders and boosting the digital economy.  Playing fair with consumers can enhance trust and confidence in the digital economy, and thereby benefit consumers and businesses alike.
ICPEN is encouraging consumer-facing businesses in the digital economy to review their contractual terms and conditions (TCs) and marketing practices.
ICPEN wants businesses to ensure that they:
Are fair to consumers, and don't mislead or deceive them.
Are transparent and highlight the most important points of the contract and product.
Don't bury important matters in long and complicated TCs.
Comply with consumer law and respect consumers' privacy rights.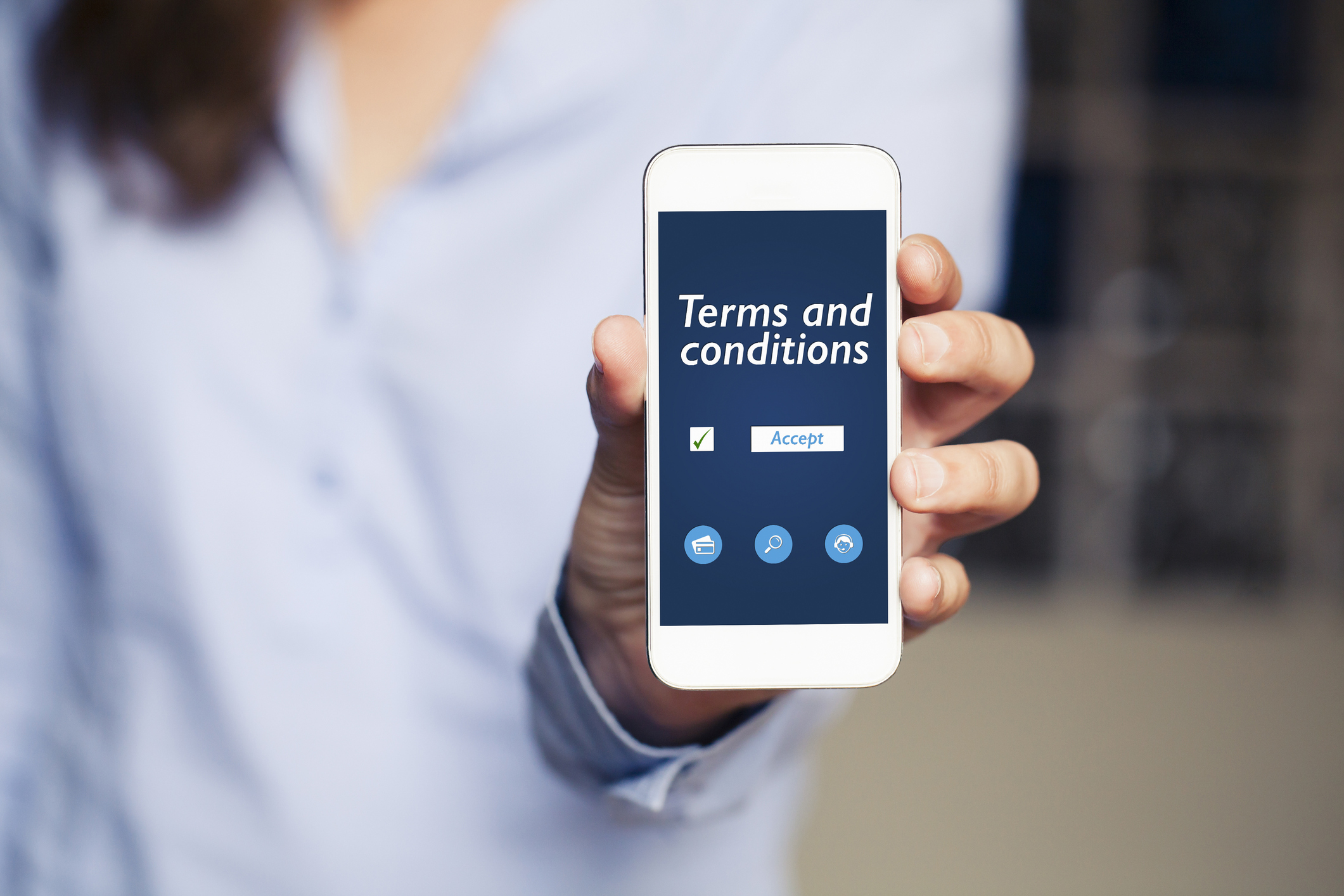 Online Reviews and Endorsements
In June 2016 ICPEN released industry guidance on Online Reviews and Endorsements (ORE) for review administrators, traders and markets, and digital influencers. These guidelines provide the simple dos and dont's for review sites, traders and marketing businesses, and digital influencers, such as bloggers and vloggers.
Examples of ICPEN members' activities on online reviews and endorsements, July 2016 to July 2017
australia
November 2016

Enforcement action. The Australian Competition and Consumer Commission (ACCC) instituted proceedings in the Federal Court against Meriton Property Services Pty Ltd (Meriton). The ACCC alleged that Meriton engaged in misleading or deceptive conduct in connection with the posting of reviews of its properties on the TripAdvisor website. TripAdvisor offers a service called 'Review Express' where participating businesses provide TripAdvisor with email addresses of recent customers who have consented to passing on their details. TripAdvisor then emails the customers, prompting them to submit a review of their recent experience with that business.     

Read media release (in English)

 
March 2017

Enforcement action. The ACCC instituted proceedings in the Federal Court against Aveling Homes Pty Ltd, for alleged misleading conduct and false or misleading representations concerning review websites Aveling created for its businesses. The ACCC alleges that the websites gave consumers the impression that they were independent of Aveling Homes when this was not the case.         

Read media release (in English)

CANADA
October 2016
Research. The CB participated in an internet sweep focusing on online reviews and endorsements.           

Read media release (in English)

 
March 2017

Consumer education. As part of a Fraud Prevention Month, the CB issued a press release warning consumers of fake online reviews and participated in a twitter chat to help Canadians protect themselves from such reviews.            

Read media release (in English)

COLOMBIA

November 2016
Conference. The Superintendence of Industry and Commerce held the "Advertising and Law" Congress, which was attended by international experts, lawyers, academics and representatives of industry and advertising agencies, and by important speakers from the French Professional Advertising Regulatory Authority, UNCTAD, and the U.S. Federal Trade Commission, among others. One of the main topics of the congress was the use of endorsements in advertising, including the role of YouTubers.

Read media release (in Spanish)

COSTA RICA

2016
Business education and outreach. The Ministry of Economy, Industry and Trade's Directorate for Consumer Support translated the set of ICPEN guidelines into Spanish and they are available to the public on the Ministry website.
Read more here (in Spanish)
 
September 2016
Conference. The VI International Consumer Protection Forum 'New Markets, New Challenges' of the UN Competition and Consumer Protection Programme (COMPAL), hosted by the Ministry of Economy, Industry and Trade, devoted a session to the opportunities and challenges of social networks for consumers, in particular with regard to advertising strategies, transparency of sponsorships, etc. The Conference was attended by representatives from consumer protection agencies and private sector bodies from various North, Central and South American countries.

Read more here for the event (in Spanish)

Read more here for the COMPAL program (in Spanish)

GERMANY

May 2017
Research. Survey by the Federation of German Consumer Organisations (vzbv) on 'Online reviews from the perspective of consumers'. The trust in online reviews on purchasing decisions is not too big. Younger internet users trust more in reviews than older consumers.      

Read research here (in German)

 
June 2017

Research. The vzbv is calling for information about providers that offer money, vouchers or test products in return for reviews on online platforms. It wants to know more about this practice.

Read research here (in German)

THE NETHERLANDS
May 2017

Research. The Authority for Consumer and Markets (ACM) has published a study into online reviews. It is calling on the industry to increase transparency.   

Read research here (in English)

 
May 2017
Business outreach and education. ACM is reminding companies of the rules they should follow. It has already engaged with four large review websites, leading to improvements on transparency.

Read business outreach here (in English)

 
May 2017
Consumer education. Via its consumer portal, ACM has provided information for consumers on how they can determine the true value of online reviews and on how to use reviews in their decision-making. 

Read consumer outreach here (in Dutch)

NORWAY
2016-2017
Enforcement action. The Norwegian Consumer Ombudsman (NCO) carried out a sweep of the separation of editorial and commercial contents of four major online newspapers in Norway, and obtained commitments from the papers to make changes to make sure that marketing messages are (more) clearly identifiable as such. There is still one ongoing case with a major newspaper regarding the boundary between non-commercial and commercial content where "editorial content" is tailored to boost the effect of advertisers' contents.
 
2016-2017
Partnership working. There has been cooperation between Norway, Denmark, Finland, Iceland and Sweden on covert advertising in digital media, consisting of workshops and discussions amongst case handlers on covert advertising in general, and the development of a common Nordic position.
Read more here and here (both in English)
 
July 2016-2017
Consumer education, and business outreach and education. The NCO has participated in the public debate regarding the boundary between non-commercial and commercial content in editorial media. We have also emphasized the need for media to follow the rules in the Marketing Control Act when they are producing content marketing or advertising, so that the readers are able to clearly distinguish between advertising and journalism.           
 
 
Research. The NCO conducted a sweep on 26 major Norwegian web shops which uses online reviews in their marketing. The two main findings of the analysis were that aggregated review scores often were misleading because star ratings did not disclose how many individual ratings they were based on, and that information on how the review system works (e.g. which reviews are published and which ones are not) were lacking.

Read more here (in Norwegian)

 
 
Soft enforcement, and business outreach and education. After analysis of the sweep (above), the NCO wrote letters to 26 web shops requiring them to make sure that their systems for user reviews were compliant with the Marketing Control Act. It also sent them its guidelines for user reviews in marketing, and required them to comply with the content.

Read more here (in Norwegian)

 
 

Research. The NCO conducted a sweep on marketing in social media like Facebook, Snapchat, Instagram and blogs. It wanted to investigate if and how 20 of the biggest Norwegian influencers identify marketing in their profiles on social media. The result showed that four out of five commercial posts published by Norway's most popular influencers either lacked labelling or were labelled inadequately. The findings from the sweep have been used to update the NCO's guidelines.            

Read more here (in English)

 
 
Business outreach and education. The NCO and the Norwegian Media Authority launched new guidance for advertising labelling in social media. It contains examples of what you have to label in advertising and how to label. The guides have been sent to influencer networks, the Norwegian Advertiser Association, and the Norwegian Olympic and Paralympic Committee and Confederation of Sports, which have been asked to distribute them to their members. The NCO has also held a meeting with the biggest influencer networks to improve dialogue and cooperation with them.   

Read more here; and
For the long version of the guidelines:
For the short version of the guidelines and an animation movie
(all in English)

 
 

Business outreach and education. The Norwegian Media Authority has published a 'Guide for YouTubers and video bloggers about labelling of advertisements'.

Note: In cooperation with the Norwegian Media Authority, the NCO found that some YouTube channels are audio-visual on-demand services according to the AVMS Directive. They therefore fall within the scope of the Norwegian Broadcasting Act under supervision of the Norwegian Media Authority. 

For the guidelines and an animation video:
For the guide to advertising on YouTube and other video-sharing services:
For a short version of the guidelines
(all in English)

SWEDEN
2016-2017

Business outreach and education. The Swedish Consumer Agency has continued to promote its guidelines on social media and blogs, and this has included meetings with bloggers and other business representatives. The guidelines stress that advertising in blogs and other social media (e.g. on YouTube or Facebook) must be clearly labelled as advertising         

For the guidelines
For a short video promoting the guidelines
(all in Swedish)

 
September 2016
Enforcement action. The Swedish Consumer Agency has a court case pending. It is seeking a court decision on the practices of a popular blogger and whether their disclosure of advertising is sufficient according to the law. It wants the court to order the blogger to clearly and immediately identify marketing and to clearly state who is behind the marketing. It is also seeking clarification on the extent to which the platform, as an intermediary, can be held liable for the lack of clear labelling of advertisements.

Read media release (in Swedish)

UNITED KINGDOM
August 2016
Enforcement action. The Competition and Markets Authority (CMA) secured undertakings from an online clothes retailer, which promised to publish all genuine, relevant and lawful customer reviews on its website, and not to suppress reviews it does not like.

Read media release here (in English)

 
August 2016
Business outreach and education. In connection with the case on the social media marketing company above, the CMA wrote to 15 businesses and 43 social media personalities to warn them that arranging or publishing advertising that is not clearly labelled may result in them breaching consumer protection law.
Read media release here (in English)
 
July 2017
Enforcement action. The CMA has worked with Airbnb Ireland UC to secure improvements to its review system so that guests can more easily leave reviews where they have chosen to cut short their stay in a property

Read media release here (in English)

UNITED STATES OF AMERICA
December 2016
Legislation. The Consumer Review Fairness Act of 2016 ("CFRA") was signed into law in December 2016 and began to take effect in March 2017. The CFRA protects consumers' ability to post honest reviews by making it illegal for a company to use a contract provision that (1) bars or restricts the ability of a person who is a party to that contract to review a company's products, services, or conduct; (2) imposes a penalty or fee against someone who gives a review; or (3) requires people to give up their intellectual property rights in the content of their reviews. This law is enforceable by the Federal Trade Commission (FTC) and States beginning in December 2017.

Read details here (in English)

 
October 2016
Enforcement action. FTC v. Supple LLC, Civ. No. 1:16-cv-1325 (E.D. Wis. Oct. 6, 2016). The FTC settled charges with the marketers of a joint pain supplement for, among other things, implying that its medical "expert" endorser was independent and impartial when the purported expert was married to the owner. The defendants advertised the supplements through social media and other internet marketing, television, radio, brochures, and at community events. Status: Enforcement action settled.
Read details here (in English)
 
November 2016
Enforcement action. In the Matter of Warner Bros. Home Entertainment, Inc., Dkt. No. C-4595 (Nov. 21, 2016). The FTC approved a final administrative order settling charges that Warner Bros failed to adequately disclose that it paid online influencers to post gameplay videos during its marketing campaign for Middle Earth: Shadow of Mordor, told the influencers how to promote the game, and required the influencers to give positive reviews. Over the course of the marketing campaign, the sponsored videos were viewed more than 5.5 million times. Status: Enforcement action settled.

Read details here (in English)

 
December 2016
Enforcement action. FTC v. Aura Labs, Inc., Civ. No. 8:16-cv-02147-DOC-KES (C.D. Cal. Dec. 12, 2016). The FTC settled charges with the marketers of a mobile app designed to measure blood pressure for, among other things, the posting of a positive review of the app by the owner without disclosing his connection to the company. Status: Enforcement action settled.

Read details here (in English)

 
February 2017
Enforcement action.FTC v. Mercola.com LLC, Civ. No. 1:16-cv-04282 (N.D. Ill. Apr. 13, 2016). The FTC mailed full refunds totaling $2.59 million to more than 1,300 consumers who purchased indoor tanning systems from Mercola. In April 2016, the FTC settled charges that Mercola, among other things, falsely claimed that the U.S. Food and Drug Administration had endorsed the use of indoor tanning systems as safe, and for failing to disclose that it had paid for an endorsement recommending the tanning systems. Status: Enforcement action settled.            

Read details here (in English)

 
March 2017
Enforcement action. FTC v. World Patent Marketing, Civ. No. 1:17-cv-20848 (S.D. Fla). The FTC filed an enforcement action against an invention promotion scheme that, among other things, unfairly threatened legal action to discourage consumers from publishing truthful or non-defamatory negative reviews about the defendants and their services. Status: Litigation pending.

Read details here (in English)

 
March 2017        
Enforcement action. FTC v. Universal City Nissan, Inc., Civ. No. 2:16-cv-07329 (C.D. Cal. Sept. 29, 2016). The FTC settled charges against nine automobile dealerships, and related companies and principals for using deceptive and unfair sales and financing practices, deceptive advertising practices, and for using deceptive online reviews posted by their principals and employees to tout their dealerships and discredit negative reviews that highlighted their unlawful practices. The settlement requires the defendants to pay more than $3.6 million in consumer redress. Status: Enforcement action settled.

Read details here (in English)

 
April 2017
Enforcement action. FTC v. NutriMost LLC, Civ. No. 2:17-cv-00509 (W.D. Pa. Apr. 21, 2017). The FTC filed an enforcement action alleging that that the defendants, among other things, used endorsements and testimonials to market their weight-loss system without disclosing that the endorsers had material connections to the defendants or the franchisees of the system. The FTC also alleged that the defendants unfairly required buyers to sign a contract barring negative reviews. Status: Enforcement action settled.

Read details here (in English)

 
May 2017
Enforcement action. In the Matter of Son Le and Bao Le (FTC File No. 162-3178). The FTC approved a final administrative order resolving charges that two brothers deceptively marketed trampolines by (1) making false claims that review websites they owned and controlled were independent, (2) making false claims that their trampolines were endorsed and tested, and (3) failing to disclose material connections in favorable reviews they posted of their own trampolines. Status: Enforcement action settled.

Read details here (in English)

 
May 2017
Enforcement action. FTC v. Genesis Today, Inc., Civ. No. 1:15-cv-00062) (W.D. Tex Jan. 26, 2015). The FTC mailed refund checks totaling $1.9 million to consumers who purchased the defendants' dietary supplements. The FTC previously sent consumers refund checks totaling more than $9 million. The settlement related to FTC charges that the defendants made false and unsubstantiated weight loss claims for their supplements and unlawfully marketed the supplements through their principal touting the supplements on national television programs without disclosing his financial interest in the supplements. The defendants used the television show endorsements to drive traffic to websites marketing and selling the supplements, and incorporated video of the television appearance into their online marketing campaign by linking to it on their websites. Status: Enforcement action settled
Read details here (in English)
 
February 2017
Business outreach and education, and consumer education ('Consumer Review Fairness Act: What Businesses Need to Know'). The FTC released tips for businesses on complying with the Consumer Review Fairness Act of 2016; and published a blog post on consumer rights under this Act.

Read details here (in English)

 
February 2017
Consumer education ('Scammers are spoofing news sites to promote health products'). An FTC blog post warned consumers that scammers are creating fake websites and using fake endorsements from public figures to sell "brain booster" pills.

Read details here (in English)

 
April 2017
Business outreach and education (educational Letters on Influencer Marketing). After reviewing numerous Instagram posts by celebrities, athletes, and other influencers, the FTC sent more than 90 letters to influencers and marketers, reminding them they should clearly and conspicuously disclose their relationships to brands when promoting or endorsing products on social media.

Read details here (in English)​