Fraud Prevention Month
The Fraud Prevention Month initiative is a series of education campaigns run every year by ICPEN members under a common theme but focusing on an issue relevant to each individual participating agency.
Through this initiative we educate consumers and businesses about scams and furnish them with appropriate information on how to protect themselves from falling prey to unfair businesses.
Each year ICPEN participants implement various Fraud Prevention Month activities. We have addressed such topics as:
deceptive and aggressive retail tactics used to lure consumers into an agreement,
identity theft,
phishing,
misleading advertising,
legal requirements concerning pricing information and labelling,
online shopping,
false lottery and business directories,
health fraud.
Often our campaigns target particular audiences including the young, the elderly, small businesses and charities, and have a range of community, non-government, and private sector organisations as partners.
Fraud Prevention Month 2021
#ICPEN wants #consumers around the globe to be the #ConsumerWhoKnows
The ICPEN Fraud Prevention Month Coordinator, the Superintendence of Industry and Commerce, Colombia, launched the 2021 Fraud Prevention Month Campaign on #MisleadingEnvironmentalClaims on #WorldConsumerRIghtsDay 15 March 2021. ICPEN Members will collaborate and cooperate work delivering #ConsumerProtection education and targeted enforcement action #ProtectingConsumersWorldwide.  #ConsumerProtection enforcers want #consumers to look behind the #environmentallyfriendly advertising and marketing claims and be the #ConsumerWhoKnows and a #sustainableconsumer.
ICPEN 2021 Fraud Prevention Month Campaign messaging
1. Refuse
The #ConsumerWhoKnows how to protect the environment, REFUSES to be misled by advertising and demands that statements such as "ECO" or "RECYCLABLE" are objective and verifiable.
The #ConsumerWhoKnows that ECOLOGICAL products are obtained without the use of chemicals that damage the environment, REFUSES to be misled by advertising.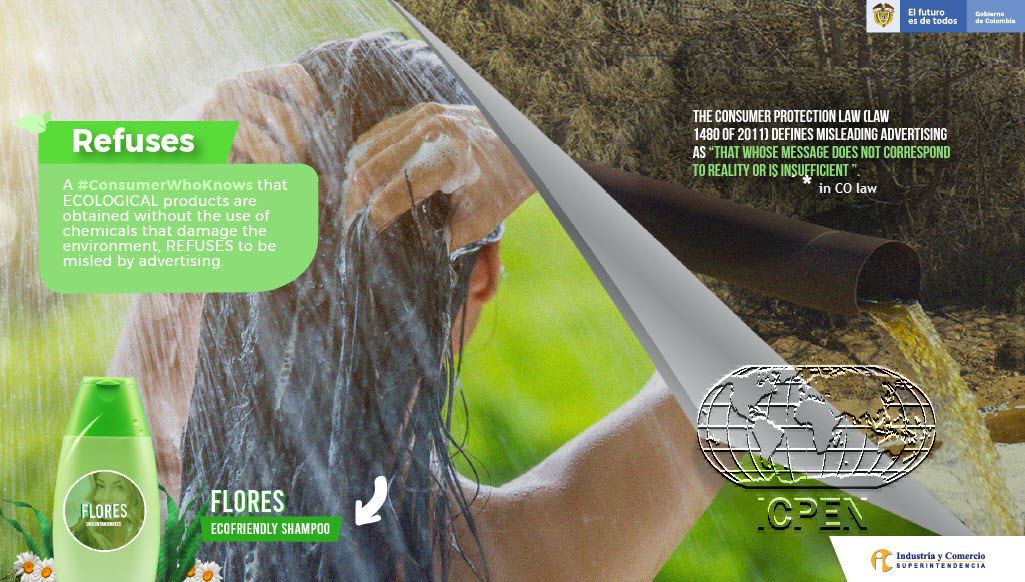 2. Rethink
The #ConsumerWhoKnows THINKS TWICE before buying environmentally friendly products and CHECKS that the environmental qualities, characteristics, or attributes of a product generate real environmental benefits.
The #ConsumerWhoKnows knows how to protect the environment THINKS TWICE before buying and verifies that the products that are advertised as ecological are indeed so.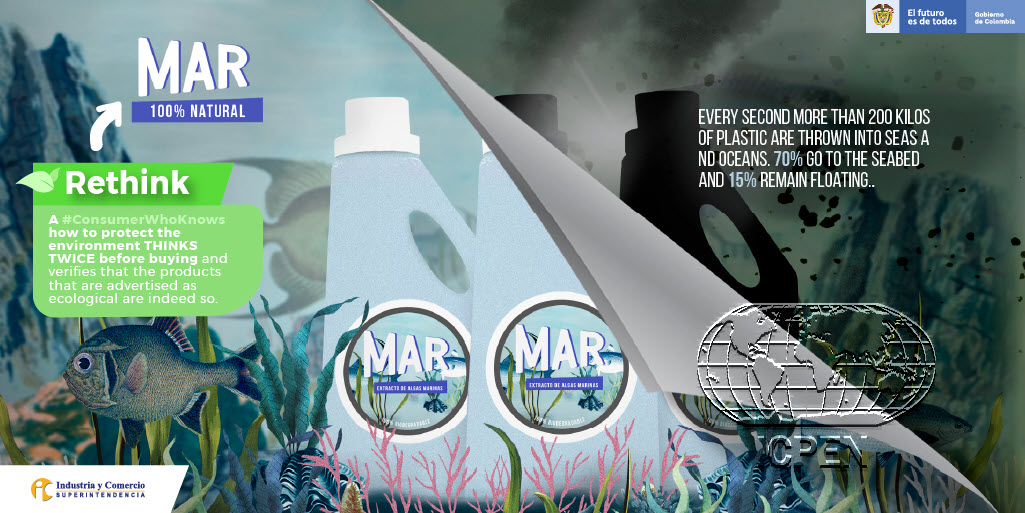 3. Replace
The #ConsumerWhoKnows that misleading advertising can harm the environment, demands REPLACING confusing, incomplete, and unfounded messages with others that are clear, comprehensive, and detailed.
4. Re-use
The #ConsumerWhoKnows how to RE-USE their products, will not be fooled into buying what they do not need and knows that they are free to decide not to buy.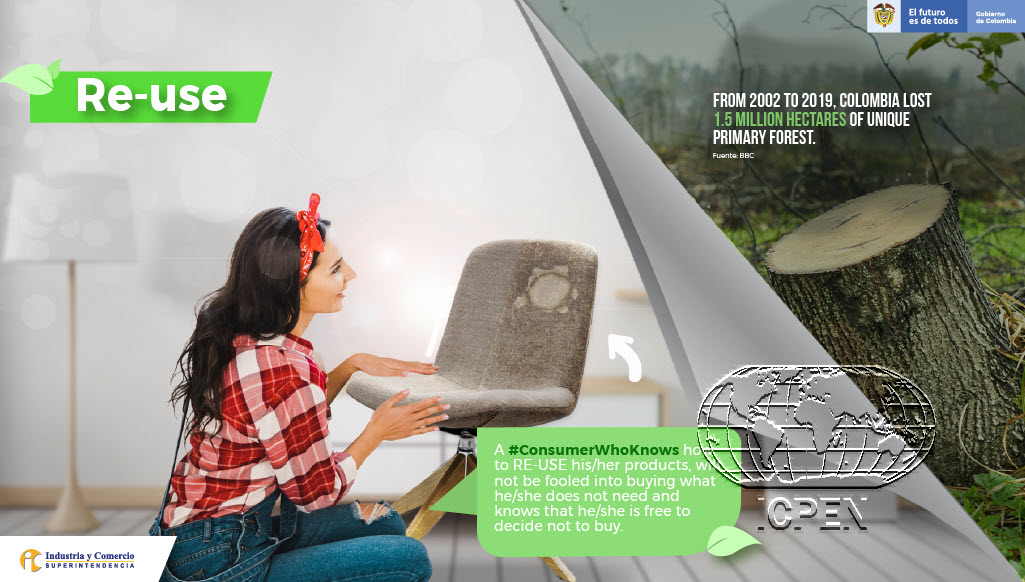 5. Repair
The #ConsumerWhoKnows about their duty to care for the environment and to REPAIR IT, will investigate and ask before buying products offered with environmental qualities, characteristics, or attributes.
6. Reduce
The #ConsumerWhoKnows and is informed, will demand from producers and suppliers that what is advertised as "green", "ecological" or "friendly to the environment" really is and thus REDUCES the violation of their consumer rights.
7. Recycle
The #ConsumerWhoKnows how to RECYCLE, is not fooled by the misleading use of symbols and labels found in advertising of products that are NOT recyclable.