2017-2018 ICPEN Presidency of Turkey hosts successful High Level Meeting & Spring Conference in Istanbul

The High Level Meeting and Spring Conference of the International Consumer Protection and Enforcement Network (ICPEN) was held in Istanbul between 11-13 April under the 2017-2018 ICPEN Presidency of Turkey. The successful 3 day event was hosted in the Conrad Istanbul Bosphorus Hotel.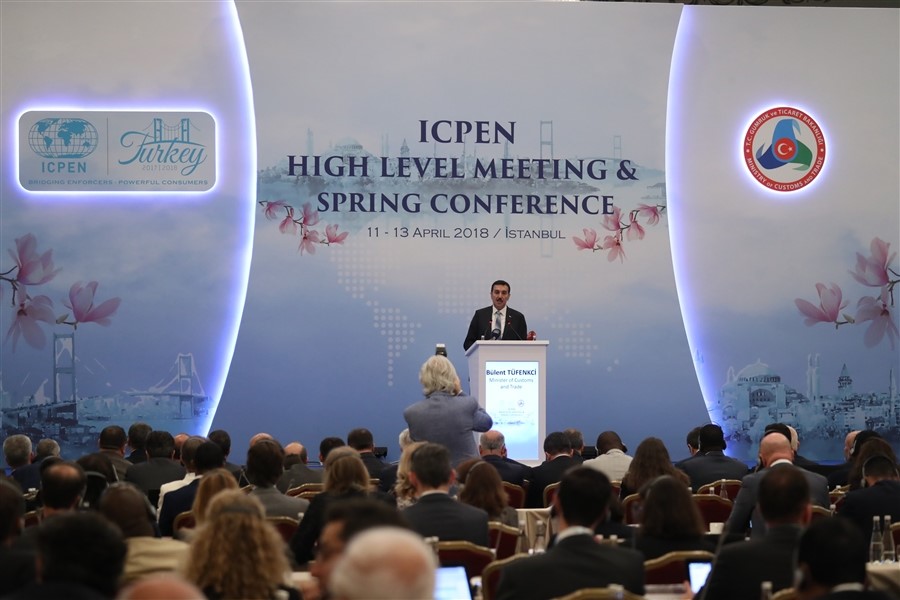 Mr Bulent Tufenkci, Minister of Customs and Trade in Turkey, delivered the opening keynote address at the ICPEN High Level Meeting attended by over 100 delegates, representing consumer protection authorities, from around the world. 'ICPEN has a very crucial role to increase the cross-border cooperation and international solidarity for solving consumer problems' Mr. Tufenkci said. He has also stated that Turkey, having been a member of ICPEN since 2010, is always ready to undertake any responsibility in support of the Network.
The High Level Meeting was immediately followed by the two-day Spring Conference with a focus on consumer protection in the digital world and setting the future work of ICPEN.
Mr Ahmet Erdal, 2017-2018 ICPEN President, opened the Spring Conference and noted the agenda had been achieved through the collaboration of several ICPEN member countries, resulting in such crucial meeting topics as: a strategy on ICPEN enlargement, terms and conditions in the digital economy, marketing through social media, and enforcement cooperation.
Zambia will assume the 2018-2019 ICPEN Presidency starting on 1 July 2018 for a period of twelve months.